Updated June 2021
The natural gas industry uses commercial storage to manage seasonal gas deliveries. Storage is used to absorb excess gas production in summer and offset peak demand shortages in winter. The AER does not forecast natural gas storage volumes in projections of long-term gas production.
Several pools in Alberta are used for commercial natural gas storage as an efficient means of balancing supply with fluctuating market demand. Other gas storage schemes in the province are not included.
Storage and injections and withdrawals in 2020 were as follows:
Storage: Levels were above the five-year average.
Injections and withdrawals: Injections for all storage schemes exceeded withdrawals by 3399 million cubic metres (106 m3). This was the result of a decrease in Alberta's gas demand across various end users, caused largely by the COVID-19 pandemic.
Table S5.4 lists the commercial natural gas storage pools in Alberta in 2020, including capacity, injection, and withdrawal volumes.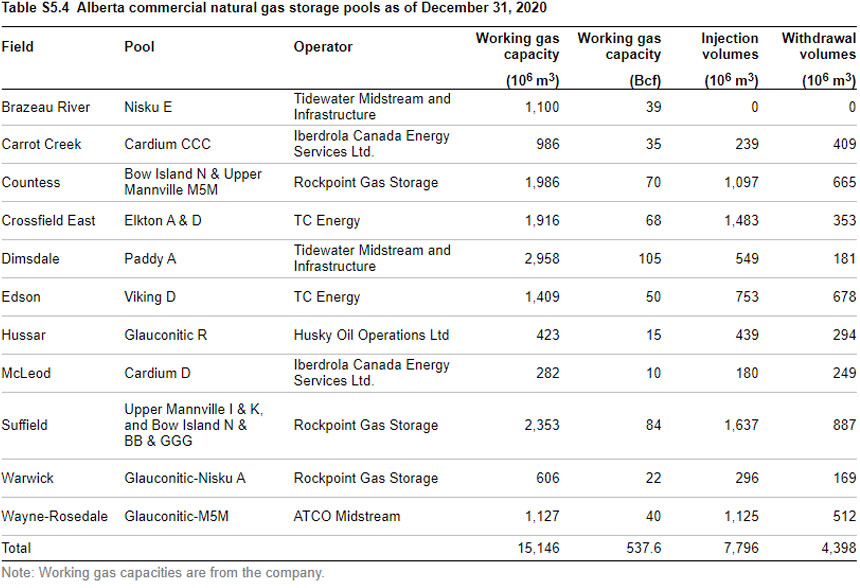 Figure S5.8 shows the locations of all existing commercial gas storage facilities and the border delivery and export points for gas removals in Alberta.
Learn More